Whether for business or leisure, there are many reasons to list Malaysia as your next country to visit. In this article, discover 6 vital information that you should prepare before traveling to any destination in Malaysia.
1. Learn about the paperwork and necessary travel document
Travelling for the first time to Malaysia can be a challenging feat if you lack of preparation. When planning a trip, you simply want everything to be convenient and to focus more on making a memorable stay. To ease your way in and navigate the Malaysian cities as you please, you first need to get your paperwork and VISA sorted.
Malaysia has many points of international entry and checkpoints. An international traveler may enter Malaysia thru international airports from Singapore, Indonesia, Thailand, Vietnam as well as road checkpoints from Singapore, Indonesia, Thailand, and Brunei. All visitors must hold a passport valid for 6 months and a valid return ticket. You should refer your travel paperwork based on route and point of entry that is relevant to you.
Prepare a sufficient sum of local currency (MYR: Malaysian Ringgit) to show proof of money or a valid credit card that will convince the checkpoint authorities that you are able and fit to support yourself during your intended stay in any city in Malaysia.

In general, the Malaysian government has set up different policy that is intended specifically to visitor of various country of origin. Citizen of the United Kingdom, United States of America may enjoy a visa waiver policy for tourist visit. Furthermore, a new online application system also accept applications for Electronic Visa (eVisa) and Electronic Travel Registration and Information (eNTRI) to facilitate tourism. The eVisa applications are available to citizens of Bangladesh, Bhutan, China, India, Montenegro, Myanmar, Nepal, Pakistan, Serbia and Sri Lanka, while eNTRI applications are available only to holders of Indian and Chinese passports. If you are on business trip and unsure about how to extend and proceed, you may always get in touch with the embassy of Malaysia on your country to comply with the paperwork requirements.
A tourist who hold a passport from any countries belonging to the Association of Southeast Asian Nations (ASEAN), may enjoy the privileges of ASEAN checkpoint queue. In some immigration checkpoints in Malaysia, they also provide Foreigner eGate which is intended as a faster lane with Biometric scanners for foreigners with long-term visas. This facility can be used by first-time a traveler to Malaysia as well.
2. Get acquainted with the demographics of Malaysian and more
Perhaps there is much you don't know about how to actually manage your expectation on any destination in Malaysia. Malaysia itself is a unique country that has territories in the mainland peninsula bordering with Indochina countries as well as on the northern shoreline area of the Borneo island.
Did you know that people in Malaysia are bilingual and even trilingual?. In general, Malaysian speak Malay and English. Malaysia itself is home to many people of various races, ethnic and religious beliefs. You will find people speak different languages and English accent on the metro station, any coffee shop, or shophouses. Your fluency in English will come in handy during your vacation or a business trip to Malaysia. You have to admit that many Malaysians do not equate their nationality with ethnicity, but rather with citizenship and their allegiance.
Quite similar with other ASEAN countries, Malaysians usually greet each other by waving their hands and by bowing slightly. Age seniority and respect based on gender is also practiced in Malaysia of any ethnicity. On the bus or metro line, the youth are expected to give out their seats to elderly or pregnant mothers. However, in smaller towns and communities of Malay ethnic, people greet their parents and older relatives of by holding and kissing their hands, quite similar with culture of Malay people in Indonesia, South of Thailand and Arab peninsula. Be advised that if you are considered as an elderly that deserve such respect, (for example; a visiting English teacher) the youth may also treat you similarly.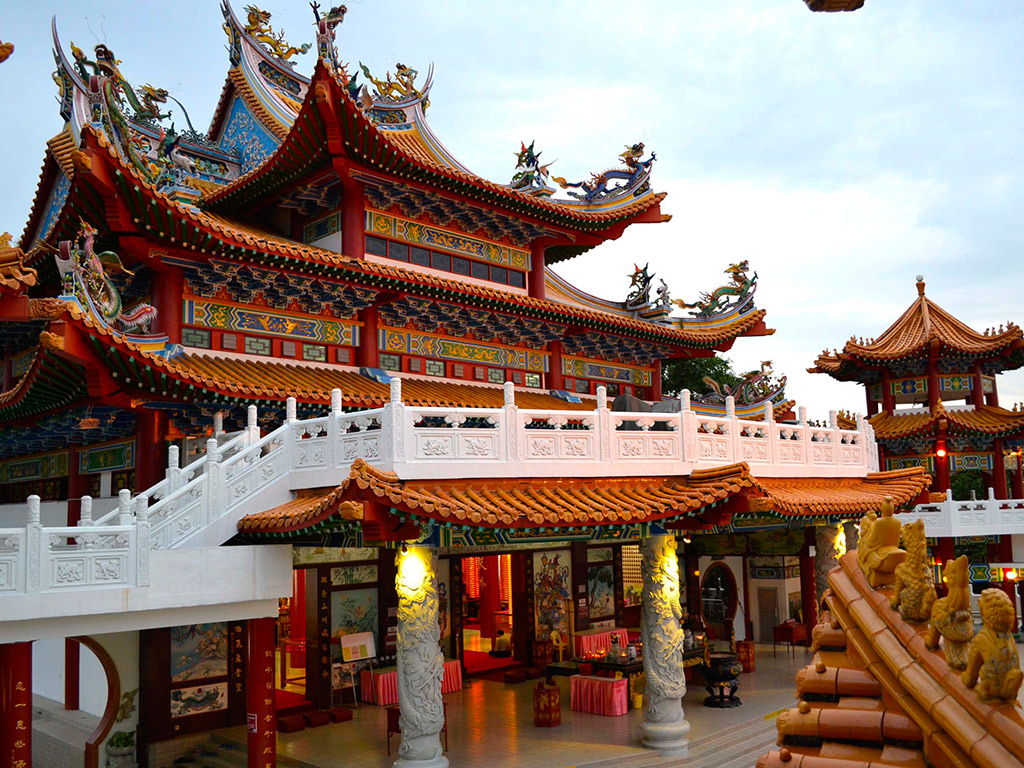 Malay-ethnic of Muslim communities are the majority the citizens of Malaysia. As you travel to Malaysia, you can confirm that Malaysian culture can be referred to as a non-touching culture. You can see that men of any ethnicity also adopted the Western practice of shaking hands only among fellow men that they met, while women kiss (touching) each other's cheek as they met. Be advised that a public display of affection, taking photos without permission and using footwear on certain religious places may be considered inappropriate by the locals. Dress modestly like the locals everywhere you go in Malaysia. Hence, you need the sensitivity to understand this matter long before your arrival.
3. Navigate your trip on any destination in Malaysia
Most people in Malaysia rely on public transportation – Metro line and Bus to commute, cars, and scooters. You can easily find them anywhere. Compared to other destinations in South East Asian cities, the traffic of Kuala Lumpur is more organised than Bangkok or Jakarta. In Malaysia, public transport can be accessed and hailed almost on any corner of the city street. If you opt to start your road trip across ASEAN countries, perhaps Malaysia is a good place to start. You can also book accommodation along the route with Tripcetera.com.
Feel free to book flight to Malaysia with Tripcetera.com. Then. as you landed on the airport, you can immediately take public transport to any destination in the Malay peninsula at ease. However, you should also notice that hailing a Taxi from the airport doesn't come cheap compared to other means of transport. Likely, you need to negotiate first before getting in. If you are a budget traveler, be advised that amenities and costs of consumer goods within a reachable walking distance from a tourist attraction in Malaysia will have higher prices and ticket entrance on public holidays will slightly increase.
Traveling while enjoying the atmosphere or even doing random things can be fun, especially if these things can be done for free and near to your accommodation. Travelling to Malaysia with kids can also be a fun thing to manage. You may book the voucher to enter the first SANRIO HELLO KITTY TOWN attraction outside of Japan. You and your family can enjoy various interactive and walk-through activities, which follows the popular Hello Kitty theme.
You can easily spend your holidays in Malaysia enjoying the hotels and resort facilities on the first day of your visit. If you are a free independent traveler with a sense of adventure, you might want to discover cities such as Kuala lumpur by yourself with their affordable public transport such as Bus or Metro line. Alternatively, you may also take a day tour package around the city and take a closer look on many place of interest in the city's downtown area.
Traveling to cities in Malaysia in groups might require particular amenities to satisfy everyone such as connecting rooms, smoker friendly balcony with safety railings, room stay on the same floor or other convenience. You can also browse and find accommodation in Penang or in Malacca with ample and secure parking space for your vehicles as well. To organize such requests, you might want to check our wide selection of accommodation that will suit your preference and budget. Depends on the season, your bed in Kuala Lumpur starts from S$20++ in Tripcetera.
4. When is the best time to go to Malaysia?
Malaysia's landscape covers a vast latitude with variety in topographical relief and scenic shoreline that should satisfy naturalist photographers and social media users alike. The climate in Malaysia also tends to vary considerably for each city and region. The climate on the Malay peninsula is affected by wind from mainland Asia, as opposed to the maritime weather of the East. Moreover, major cities and places of interest in Malaysia are also well connected to one another, hence, pretty much affordable and predictable as well for a tight travelling itinerary. Malaysia is suitable destination if you are thinking of having a vacation for 3+ days.
You may also opt for thematic traveling to Malaysia. You can trace the history of the colonial era and heritage roots of Malaysia at your own pace with Tripcetera. If you are a cultural aficionado looking to experience the local festivities, you should book your trip during cultural holidays such as visiting Malacca on Chinese New Year, visiting Sarawak, or Kuala Lumpur during the end of Ramadhan month, or feasting on Durian "The King of Fruits' in Penang city from late June to early July. The decision to book for the best time to visit Malaysia is pretty much depending on what kind of activities that you are looking to engage into. If you want the cheapest rate of accommodation and travel package to Malaysia, then why not going there on off season?
As you stroll around looking for Instagrammable spots in Kuching city of Sarawak which is a Malaysian state on Borneo, you may pass by a temple near old colonial buildings. Along with its Sarawak River waterfront are food vendors, shophouses selling handicrafts and an esplanade with views of 19th-century landmarks: The Astana, former palace of the White Rajahs, and Fort Margherita, built to thwart pirates. Complex, a narrow alley road winding thru old shophouses, bustling traffic of scooters crisscrossing the cultural landmarks, as well as entertainment district that are intermingled to one another. You may also opt for trekking tours in Kinabalu Park. The Park is a World Heritage Site with incredible mega bio-diversity of flora and fauna, a heaven for nature enthusiasts.
5. Securing money and peace of mind while you are having the time of your life in Malaysia
Most international tourists opt for the city of Kuala Lumpur to enter Malaysia's western region. As you land in Kuala Lumpur International Airport (KLIA) (Malay: Lapangan Terbang Antarabangsa Kuala Lumpur) (IATA: KUL, ICAO: WMKK), you can easily use your credit card to pay for refreshment on the airport's cafeteria while stretching your body. It is true that by relying on credit card payment in Malaysia, you can avoid over exchanging of cash and having an organised record of expenses during your stay in Malaysia. However, the merchant fee and hidden charges may vary and are not immediately visible. Watch out your expenses!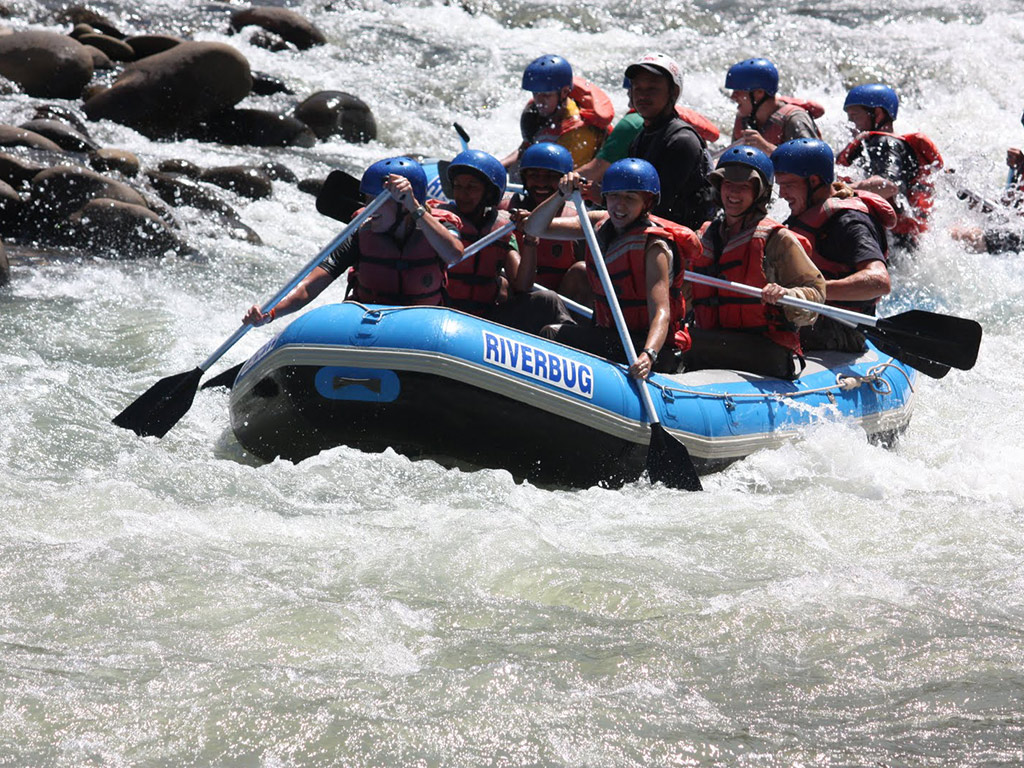 As you follow thru your itinerary and thinking of drawing a sum of cash on local currency with your credit card, you can actually do that in Malaysia. Depends on your credit card services, most money changers in Malaysia and convenience stores do offer cash out services from your credit card to Malaysian Ringgit as well. Hence, you should also need to check whether your credit card has reach the limit yet, check the condition of its magnetic strip and also the expiration date. You can actually flash your credit card around many cafes, hotels, bars and many places of attraction in Malaysia.
If you thought that flashing your credit cards on various accommodation and vendors might not be a good idea, you may opt for Tripcetera.com. You have the freedom to secure your bed in any corner of Malaysia or combine them with any activities based on day tour while safely paying online with PayPal or credit card via Tripcetera. Your identity and transaction will be safely protected with an extra layer of security via the One-Time-Password authentication that is uniquely generated with your phone numbers and your name. Easy, isn't it?
Tripcetera also allows you or your families and friends to book hotels or evouchers for someone else. You can ask the favor of anyone back home to book accommodation in many cities in Malaysia with Tripcetera.com. Once payment has been confirmed, you can ask them to send the Tripcetera evoucher and receipt to your email. You may refer to the 'Hotel booking Number' as listed on the hotel voucher for check-in reference. This is also practical as a back-up plan when you run out of funds during your time in Malaysia.
Also Read: Trip To Vietnam: How To Get A Memorable Experience For Your First Time Visit.
6. Physical fitness and safety measures while you are in Malaysia
As you landed in Kuala Lumpur after a long connecting flight, you might want to have a rest on the first day and lounge by the hotels' facilities. You can maintain your physical fitness if you do plan your trip to Malaysia with on and off days. On the next day, you can visit the places of interest in different parts of the city while also checked-in on nearby hotels
Let say you are looking at 3 days 2-nights stay to experience Langkawi of Kedah, the route that you take to get there itself already takes half a day of transport. The vacation will be well worth it if you can maintain you and your companion's fitness. If you come from overseas or let say Kuala Lumpur, you might want to opt for a 'hotel hopping' itinerary. Be flexible, especially if you travel with a group during the peak-season. Additional or extra days are also necessary to accommodate delays, or transportation and fitness related issues.
If you are a tourist from countries of colder climate, we advise you to carry bottled waters and hydrate often while also wear hat, shades and your own sunblock. On any of your itinerary in Malaysia, taking a bath at least twice a day is advisable to avoid the heat stroke and maintain your hygiene. You should also prepare enough casual outfits and brightly coloured shirts when travelling under the sun.
It is common for anyone to be anxious when they are waking up and feeling unwell in unfamiliar place that is distant away from their home country, despite of carefully planned itinerary in Malaysia. But have no worries!, Malaysia is also known as one of the best country in ASEAN that serve affordable and reliable medical services. If you think you are not feeling very well during your vacation in Malaysia, do not hesitate to have yourself checked. After all, a memorable vacation can only be enjoyed when you are fit and ready for the day.
7. Stay connected in Malaysia with well prepared logistics!
As a first time traveler to Malaysia, you definitely want to use your smartphone to navigate, especially in a vibrant city as Penang or Kuala Lumpur, where you can use app-based services at affordable costs. Having a local SIM card is convenient as you travel with Tripcetera tour packages or with your very own itinerary. Be prepared that your phone signal may deteriorate due to the local terrain of giant boulders in Langkawi's waterfall, hills and other landscape even in the shoreline of Penang.
To keep the juice of your smartphone full, you should also bring your own electrical socket adapter. Malaysia operates on a standard voltage of 240 V and the frequency is 50 Hz. You should prepare compatible adapter for 'Type G' socket. On newer establishments, you can find electrical sockets in Malaysia using the Hybrid 3 pins flat, which are compatible to be used for Europlugs standard (as is in Indonesia, Vietnam, Thailand, Europe, Australia and most of Asia and Africa), Thailand, Japan, People's Republic of China, even the New Zealand and Australian plug.
Be cautious if you are a tourist from United States of America with a standard voltage 120 V. Although you can plug your devices to the Malaysia's hybrid Type G socket, you might need to bring a suitable power converter that can change the voltage from a 240 volt to the voltage of your devices. Check whether your devices work with dual voltage regulators, or else, you may damage your devices.
By keeping your electrical logistics sorted and having local internet connectivity and power bank devices, you can immediately purchase travel packages and find interesting activities in the format of evouchers in Tripcetera.
There you have it. Our very own tips on 7 things to prepare on your first time visit to Malaysia. Plan your holiday with Tripcetera.com and visit your dream destination within a few clicks away. Sign up as a member today and start building your very own itinerary right away!
————–