Italy is the home of one of Europe's finest arts and museum collections. Tourists can expect millions of Instagrammable spots and travel reviews by almost every travel media out there. However, if you are still anxious and looking for the most efficient tips on things that you should know before visiting Italy, then you have come to the right article!
1. Italy or mainland Europe? Sort your priority first!
First-time travelers often consider Italy as the gateway to get cheaper flights and access the many tourist destinations in continental Europe. It is true that once you get a Schengen visa approved to enter Italy, you can access other European cities by affordable public transport. As you land on Italy and browsing for local places of interest, you immediately realize that the land where the Leaning Tower of Pisa stood may offer you many genres of experience that will entice you to extend your vacation bucket list.
For many first time travelers, a good itinerary which is both reliable and practical does not happen in an instant. Planning your next holiday to Italy or any country around the globe takes 50% of the anxiety away. You have to admit that you gain confidence as you spend too many times browsing through travel packages, and completing the paperwork. The effort that you made in finding the right hotel to book, and building the itinerary to visit local attractions are also the fun part of the experience.
Planning a trip to Europe requires meticulous details especially when you are going there on a tight budget. In Vicenza, you can find many works of Andrea Palladio including the famous Villa La Rotonda and the magnificent Teatro Olimpico, the first permanent covered theater that ever existed! Also, see the Piazza del Signori the Palladian Basilica, the Beautiful Duomo and the Gallery in Palazzo Chiericati. That itinerary in Vicenza city alone looked fully packed with culture and Insta-worthy potential. Italy has dozens more of unique charm and niche attractions that are accessible all year round as well. Without your effort in setting a firm priority on destination, it is easy to be indecisive and get carried away in Italy.
Let say you and your companions are fans of automotive history. You might want to check out The Museo Nazionale dell'Automobile (The National Automobile Museum), in Turin, northern Italy and also The Museo Casa Enzo Ferrari (also known as Museo Enzo Ferrari) in the city of Modena that focus on the life and work of Enzo Ferrari, one of a prolific figure in automotive history. By opting for a thematic trip, you can weigh difficult decisions on choosing the route that you should take, set the budget and other priorities as the distance of both museum itself are more than 260 kilometres apart.
After sorting out your priority, you can now focus on looking for nearby accommodations that will suit your preference with Tripcetera.com. Feel free to book a nightly room, hotels, homes, chalets, villas, home stay on any cities in Italy at your own preference. Tripcetera offer you the flexibility to filter your search queries based on the distance to nearby landmark, prices, and the many selection of rooms that is very convenient for a first time traveler.
2. Study the paperwork needed and related travel documents
As a traveler visiting a country member of the European Union, you need to also abide by both the European Union regulations and the local laws in hosted countries. Let say you are planning a trip to Italy, then followed by Germany. While thinking of carrying several packs of your favorite cigarette to enter back to Italy, your pack of cigarettes might have higher chances to be confiscated. In Italy, you have to also abide by the local law that bans smoking in public places including pubs, restaurants, discotheques and many offices. Compared to Germany, such regulation varies by which cities and checkpoint you enter.
The visa requirement to enter Italy for Tourist and Business visitor for first-timers also differ, depending on your country of origin. For a first time Business visitor, you might need to present a local endorsement letter signed by the owner or chief director of the company, a fully paid accommodation during your stay, access card or name tag for related events or exhibition, health insurance that covers Europe, proof of two-way tickets in and out of Schengen countries, a record of vaccination. All these would still be subject to scrutiny by the authorities at the point of entry. For all visitors, most checkpoints at the port of entry may also ask traveler to produce the necessary documents (such as hotel reservation and proof of finance). Please refer to the Embassy of Italian Republic website that was intended for your own country for the latest information.
Italy is also the home of thousands of living museums, UNESCO heritage sites, places of historical and archaeological importance that are scattered across the country. You can find protected and preserved heritage sites that currently belong to public or private entities. By respecting the local regulation, and warning instruction of not altering or imposing anything on such sites, you are free to roam the land and collect that Insta-worthy photos.
3. Quick overview on the demographics and the culture of its people!
Traveling to Italy as a free independent traveler with flexibility on timing and location might be easier as most places in Italy have established infrastructure and catered for a various genre of accommodation that you can find in Tripcetera.com. Travelling with a group however, might require particular amenities to satisfy everyone such as connecting rooms, included breakfast or the availability of vegetarian menu, smoking corner, room stay at the same floor or many other convenience. To organise such requests, you might want to check our wide selection of accommodation that will suit your preference and budget. Depends on the season, your bed in Rome city starts from S$35++ in Tripcetera.
The modern day culture and the faith of the people in Italy are mostly centered around the rites and tradition of the Roman Catholic Church. You can also find Mosque of Rome (Italian: Moschea di Roma), of which is situated in the north of the city and several others in the country. The locals do respect the age seniority and child-rearing mothers in particular on public places, such as queuing for lunch in restaurant, shopping for groceries and other places.
As a first time traveler to Italy, you should take your time to learn some Italian phrases and related gesture that can help you further navigate the cities. Local Italians also shake hands very rapidly while saying "Buon Giorno" or "Buona sera", depending on the time. The locals are expecting you to greet every person that you meet individually, especially in the rural areas. Informally, you can use "Ciao!" as the most common way of saying hello and goodbye to just about anyone and "Grazie" for saying thanks.
Italians are expressive by nature, and people communicate with body language and hand gestures that they immediately make to express things. As a first time traveler, you should be cautious in using gestures though, as it may be interpreted differently by the locals. Italian are also known by their avid hobbies on supporting their hometown's football club. You should expect that the city street will be crowded by the football fans parading the city and queuing to enter the stadium, especially during the seasonal matches of European football championship.
Traveling to regional areas that are famed for the wineries and vineyard are also a good idea to practice your Italian. Italians are very proud of their wine, and they are very friendly if you take wine tasting as the subject to strike a conversation. If you do have the budget and the leisure of time to do so, you can include one of 15 different regions in Italy in your itinerary. Most vineyard and wineries are concentrated in Piedmont of Torino city, Lombardia, Veneto, and Tuscany. The good thing is, Tripcetera has many beds adjacent to those location starts from S$40++ depending on the season. Such activities are certainly the best way to practice that Italian class you have taken previously into good use!
If you come from a country belonging to a non-touching culture and mindful of personal space, as you engage in a conversation with an Italian, you better be prepared for close proximities. The local people stand much closer to one another during conversation. Italians, both men and women, may unconsciously touch your hands or shoulder to communicate. You should also notice that modest display of affection is tolerated in Italy. Tipping is also expected especially if you come as a group of tourist, but it is for you to decide by how much you should give. Also note that shouting near a religious places or receiving a call during a religious events are considered rude.
As you stroll around looking for Instagrammable spots in Italian cities such as Milan, Vicenza or even the fairytale-like countryside such as Lecco, you may pass by a chapel and historical sites, upscale shopping district connected with industrial workshop by a narrow alley, a winding pebble street thru tightly-knitted communities, cultural landmarks, as well as pubs and entertainment districts that are intermingled to one another. To avoid complaints or awkwardness from the locals, you should greet them as you pass thru certain alleys or ask permission to take photos.
4. Securing money and peace of mind while you are having the time of your life in Italy
Most international tourists opt for the city of Rome to enter Italy thru Leonardo da Vinci-Fiumicino Airport ( Italian: Aeroporto Internazionale di Roma–Fiumicino "Leonardo da Vinci") (IATA: FCO, ICAO: LIRF). As you arrive, you can use your credit card to pay for refreshments at the airport's cafeteria while stretching your body. Then, you may continue your way to Milan or any other city that is connected with the Bus or Metro line from the airport. As a first time traveler to Italy, we advise you to bring cash in Euro currency before your flight to Rome with amounts not exceeding EUR €10,000.
From the airport, you can immediately visit the Colosseum by yourself. Simply take the Metro line from Rome Airport Termini station to Colosseo of Colosseum station that can take about 8 minutes. If you are a budget traveler, be advised that amenities and costs of consumer goods within a reachable walking distance from any tourist attraction will have higher prices and ticket entrance on public holidays will slightly increased.
If you thought that flashing your credit cards at various accommodations and vendors might not be a good idea, you may opt for Tripcetera.com. You have the freedom to secure your bed in any corner of Rome or combine them with any activities based on day tour while safely pay online with PayPal or credit card on Tripcetera. Your identity and transaction will be safely protected with an extra layer of security via the One-Time-Password authentication that are uniquely generated with your phone numbers and your name.
Tripcetera also allows you or your families and friends to book hotels or evouchers for someone else. You can ask the favor of anyone back home to book accommodation at many cities in Pisa, Milan, Brescia, Parma or any city with Tripcetera.com. Once payment has been confirmed, you can ask them to send the Tripcetera evoucher and receipt to your email. You may refer to the 'Hotel booking Number' as listed on the hotel voucher for check-in reference. This is also practical as a back-up plan when you run out of funds during your time in Italy.
Although the Euro price range is widely shown by many businesses in Italy, such as street markets, grocery shops, ticket counters, services such as local taxis, car rental with driver and scooter taxi rides did not use a meter, price tag or exchange for the smaller value of notes. Certain restaurants and cafes also charge differently based on the position of your table, such charges often not visible on the menu but billed afterwards. You need to ask first or negotiate your price before you use their product and services.
To visit certain places of interest in Italy, you really need to be lenient of your time. Let say you are taking a trip to Milan by high-speed train and spend the day sightseeing in Rome. After a 3.5-hour morning train journey to Rome, you'll need the rest of the day to explore the historic city independently. However, if your vacation itinerary is packed with activities that are subject to limited time-frames or events with limited visitors, you need to take precautions by going there early and highlight the important items on your to-do list.
Be vigilant especially if you travel alone and always prepare an emergency contact of your country's local embassy in Italy. The city street in Italy is narrow and jammed especially during the peak hours. It is much safer to book a nearby hotel that allows you to easily reach world-famous sight such as St. Peter's Basilica, the Vatican Museums and the Sistine Chapel. You should be aware of your surroundings when carrying a wallet with lots of cash in crowded places. Misplaced baggage and pickpocketing incidents do happen in public places.
You can use your smartphone to save a picture of your passport, your travel documents, hotel vouchers and receipt for easier safekeeping. Do not forget to set the auto-lock feature of your smartphone as well. Today's smartphone is relatively safer due to its unique mechanism of either password protected, biometrics and other means of security. Having a direct access to your passport's picture with smartphone is also useful. If you would like to venture the night-life scene in Italy, most night clubs and pubs also check IDs of their non-regular visitors.
5. Choose the best time to visit Italy
Italy is one of the few countries in Europe that embrace you to witness the relic of the past, the passion of present and the challenge for the future. Centrally situated in the southern tip of Europe and the Mediterranean, Italy has been home to a numerous of people and their sophisticated ideas. However, the flight costs, accommodation and living expenses near the tourist spots in many cities in Italy are indeed steep, especially during the peak season such as international calendar of events, summer holidays and other public holidays in Italy.
As a country with cities that are affected by Mediterranean climate, Italy has relatively mild winters and very warm summers. Depends on which city that you want to explore, Italy is an ideal destination for a year-round visit. Let say you are looking to have a vacation in Northern Italy's Lombardy region, and staying in an upscale resort for its dramatic scenery. You may opt to take a two-hour panoramic cruise on Lake Como to the enchanting village of Bellagio (summer only) or take the funicular to Brunate to admire a breath-taking view of the Lake that is only present on winter. In Italy, winter and summer temperatures can vary greatly between different regions and cities, hence you have to pack and dress appropriately with the climate season.
To make your holiday feeds on social media even better, you can observe to book hotels in Rome Italy at least six weeks in advance during the cultural and religious festivals time-line. Depends on experience that you are looking to engage, you can narrow down the cities that you wanted to explore on your itinerary.
Let say you want to look for the authentic "Classical Roman" experience for 4 days and 5 nights, then you might want to visit the related theme. On peak season, it may take you an hour to queue for entrance, then 3 hours to stroll around the ancient relic such as the Forum Romanum. Then a few hours on the Colosseum sites that is iconic shrine for the glory days of the former Roman Empire. Then, if you would like to chill, and have a dinner after a long day of excitement, you might also wants to check out Tripcetera's F&B voucher in Italy here.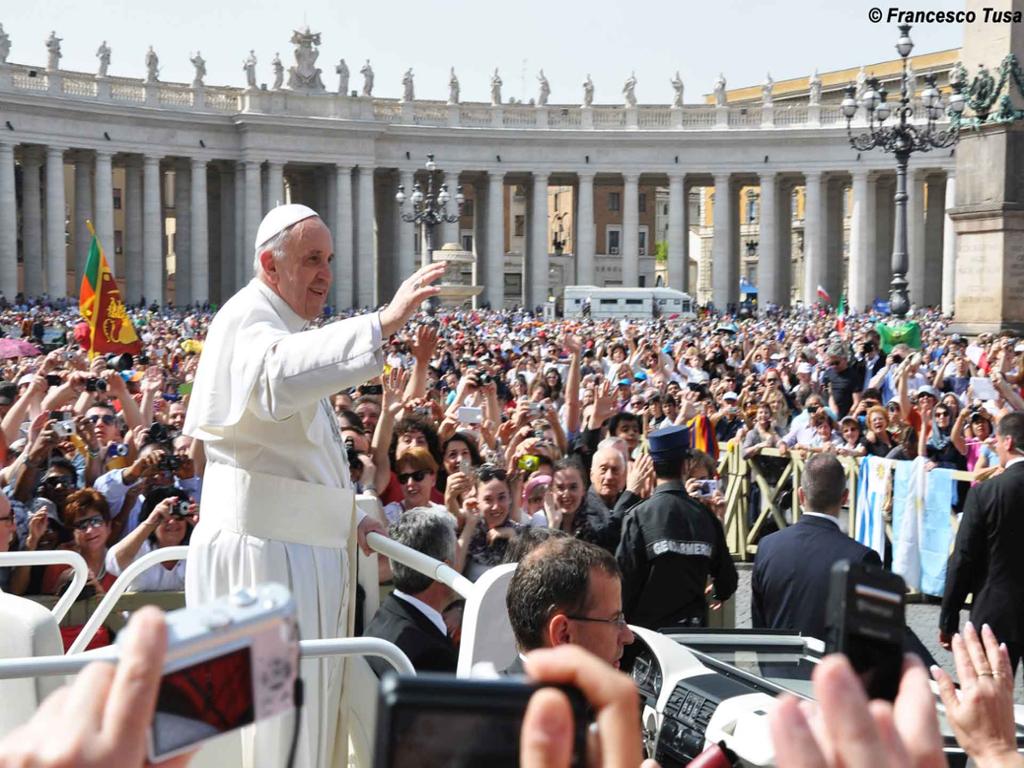 If you are fit for the next day, you may take a trip to Vatican City, for its St. Peter's Basilica and the Vatican Museums, which are richly adored by Michelangelo's frescoes painting masterpieces on the dome of Sistine Chapel. It may seem easy and short for a destination, however, it takes a lot of time queueing at the entrance ticket booth among the many crowds of tourists. Be advised that the ticket to enter such venues are based on a limited time schedule.
6. Keep your smartphone with you and stay connected with everyone else in your home country
As a first time traveler to Italy, you definitely want to use your smartphone to navigate places such as Rome. Having a local SIM card is convenient as you travel to Italy. Be advised that as you take that tour packages with itinerary to route, your signal may deteriorate due to the local terrain of hills and other landscape. You should expect that the signal of local operators may not be as good as in the Milan's downtown or the internet WIFI of your selected hotels.
To keep your devices' battery fully charged everywhere you go, you should bring your own electrical socket that is compatible with plugs type A (two flat vertical pins), type C and type F (two round pins) that fit most Italian electrical outlets. Also note that cities in Italy operate on a standard voltage of 220 V and the frequency is 50 Hz which is the same one as you can find in the rest of Europe, Thailand, Indonesia and People's Republic of China.
If you come from countries with power plugs that has 3 pins such as Singapore, Malaysia, India, United States, Canada, Ireland, The UK, Thailand and Israel, and countries that have angled dual flat pins such as Australia, New Zealand, and the People's Republic of China, you might need an adapter as most electrical outlets in Italy do not include a grounding hole.
Be cautious if you are a tourist from the United States of America or other countries that operates with a standard voltage 120 V. You might need to bring a suitable power converter that can switch the voltage from a 220 volt to the voltage of your devices. Check whether your devices do work with dual voltage regulators, or else, you may damage your devices.
Alternatively, you can also buy socket converters or adapters at convenient stores in Italy or can borrow one from your hotels. By keeping your electrical logistics sorted and having local internet connectivity and power bank devices, you can immediately purchase travel packages and find interesting activities in the format of evouchers in Tripcetera.
7. Physical fitness while you are having the time of your life in Italy
Rome, as the capital city of Italy, is a melting pot of various walks of people. It is certainly a good idea to vaccinate yourself before visiting Venice of Italy or any other country, although, for some passport holders, it is not mandatory to have a vaccine document to apply for a VISA. If you do travel on medication or in need of regular intake of medical pills, do not forget to declare and bring printed copies of documents for your legally prescribed medication wherever you go.
Physical fitness and personal comfort should be managed if you engage in trekking and walking activities in Rome Italy. Do not forget to prepare and bring your personal necessities such as sunblock, pain-relief ointment and related personal care products that you know will be quite difficult to find in Italy.
During peak seasons or holidays, it requires physical agility when queuing at Immigration checkpoints and the entrance of attraction venues. Certain terminals are also equipped with thermal scan cameras that may detect anyone with abnormal body temperatures, which may indicate illness. Present your passport and ask for immediate help if you cannot withstand the queue due to health problems or other issue.
There you have it. Plan your holiday with Tripcetera.com and visit your dream destination within a few clicks away. Sign up as a member today and start building your very own itinerary right away!
---
Tripcetera – 7 things to know before panning a trip to Italy as a first time traveler!