A lot of travelers may argue on the different reasons of how they decide a worthy destination to travel. Other than budget consideration, to help you out in weighing your next holiday destination, here are several list of questionnaire that may help you to decide:
1. What is the purpose of your trip and what kind of environment that you want to look for?
Some traveller may inspired to go because they refer to a friend's Instagram posts that are looked happily smiling on a scenic beach, although knowing that just 15 minutes later the sunny weather turned to a damp rainy day. The social media bias and the quest for a perfect holiday photo is actually not the main issue with a travelling experience, it is a problem with managing your expectations from travel.
Travelling should not be intended as an excuse to escape daily routine, but also to go out from your daily comfort. As you experiencing a unique environment, you have to adjust and compromise on a lot of things. From the way you book your accommodation to the language that you use to order your lunch, a sense of accomplishment is a reward that you should expect on deciding what kind of place that will suit your preference.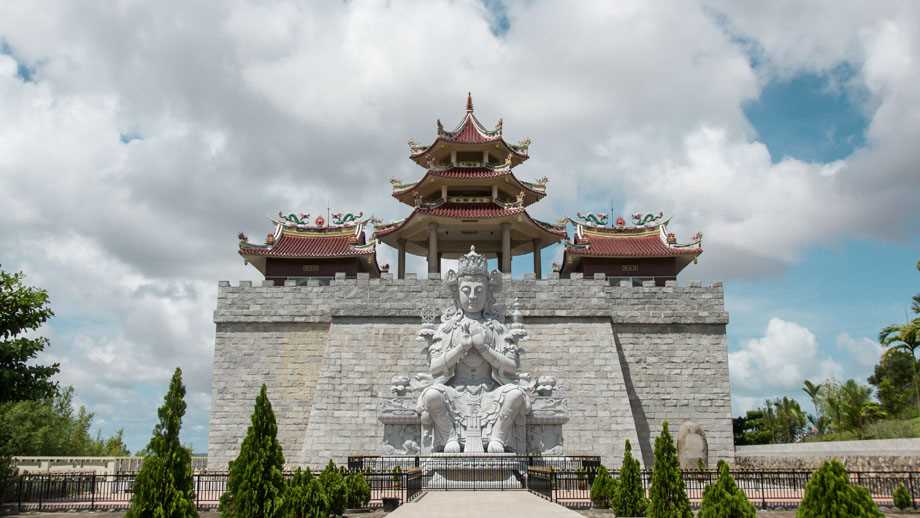 You can ask yourself what is the purpose of your vacation. Healthy trekking and hiking or water sport adventure?, Beach or mountain resort?. In Tripcetera, you can book a yacht cruise package in Bali, if you consider the breeze of salty air and tropical waves soothe you. You can also book a stay Batam's downtown, see the bustling nightlife and expect to dine on a streetfood vendor and many more.
2. Who you want to go with?
Travelling alone versus travelling with your family, with your couple, or group of friends will surely impose its own set of challenges. Travelling in a group will surely require logistics and careful planning on setting up itinerary or attraction that can be enjoyed by everyone as a group as well as an individual.
Having a thematic itinerary perhaps will help you out to manage you and your companion's expectation. By opting for a thematic trip, you can weigh difficult decisions on choosing the route that you should take, set the budget, learn about the terms and condition of each route, and other priorities.
In Tripcetera, every attraction vouchers have their own set of terms and condition that differ one another. A diving packages for instance will require you to have a trial dive or certain certification that you and your couple should provide on site. A trip to Nepal will require you to build a physical fitness and may restrict visitor based on their age to access a certain trekking route. Such package may not be relevant with everyone, hence careful planning is necessary.
3. Where you should book your next trip?
Any channel of hotel booking and flight booking platform will require you to complete your payment in advance. In Tripcetera, a hotel booking is organised thru multi-layered security protocools. You can choose the many alternatives and travel packages with terms organised by the host partner directly.
You can also find flight fares and get comparable rates from many online travel agent with Tripcetera. Traveller can find which resort provide complementary land transfer or which travel package that offer extra coconut juice or which home-stay that will suit your budget. Many attractive activities are also available for group traveller who in need to organise Bus transport or ferry ticket within a single platform.
4. Why you should go to a particular destination?
Culture shock is something that should be expected by any traveller. Anywhere around the globe, regardless of social and political issue that they may have, you need to be able to inform yourself and expect possible scenario that you will face on the checkpoint.
Keep in mind that your dream destination may have a cultural difference with your home country, as a tourist, you need to also ensure your safe being by purchasing a travelling insurance or applying the right kind of Visa as well.
5. When is the right time to travel?
Getting to know the demographics or learning about the date of the festive season on particular destination will actually influence the way you manage your expectation as well. You can adjust your own expectation as well as motivating your companion to stay confident with the holiday itinerary that you have build.
Let say you are thinking of buying a tour package to certain destination overseas. Planning a holiday to Bali Indonesia during the 'Nyepi' holidays or going to a business trip to Jakarta on 'Ramadhan' fasting season perhaps not a good idea for you. Although most hotels will offer discounted rates or other program, it might not be a suitable date for you. Feel free to find which hotels that will cater your desired trip only on Tripcetera.com. PS: You can also refer a public holidays calendar on the destination country,
6. How to communicate with the locals and navigate the area?
If you are a free independent traveller who are looking to travel by your own without the local guide, you might need to learn the basic language and everyday culture of people on your destination. In Yogyakarta's southern shoreline for example, traveller is not allowed to wear any form of green coloured outfits due to the local customs. However, this customs is not written widely on a signage anywhere and the locals only warn the traveller verbally.
To ease you in booking the next hotels or car rental with transport, you can also consider Tripcetera. On your next trip, book your accommodation via Tripcetera and enjoy great deals. You can choose from over 200K+ Hotel properties worldwide!. You can buy a ferry ticket, bus ticket, train ticket, etc., using our ticketing platform. You can rent a car from established rental companies and from individual car owners. Plan your holidays in 2019 with Tripcetera.com today!.
---
Tripcetera on How to decide which destination that will suit your preference.