The 'Hot Deals' program is a promotional offer not to be missed! Here are several things that you can find on the Hot Deals package:
Rejuvenating SPA Packages
Pamper yourself with a wide selection of SPA packages in Batam of Indonesia. Traditional Bali themed and Thai-inspired massages for ladies, aromatherapy sessions and spa treatments for couples are now available at a discounted rate. Feel free to choose from a wide selection of Spa vendors that may fancy you. There is something for everyone to enjoy during your visit to Batam.
Adventure Trips & Batam City Tours
As the most vibrant city of Riau Islands in Indonesia, Batam showcases an authentic charm of its own. From Batam tour excursion packages to enjoying the offroad thrill at ATV course, you can really discover Batam at your own pace. Take your time to choose playful activities and adventurous excitement. With Tripcetera.com, you can simply build your very own holiday itinerary, complete with transport arrangements.
Enjoy the eateries in Batam with F&B Vouchers
Spend your day hanging out at eateries and the cafe scene in Batam with your friends and families. You can satisfy your craving for seafood, steamboat dinners and on-demand menus catered for groups.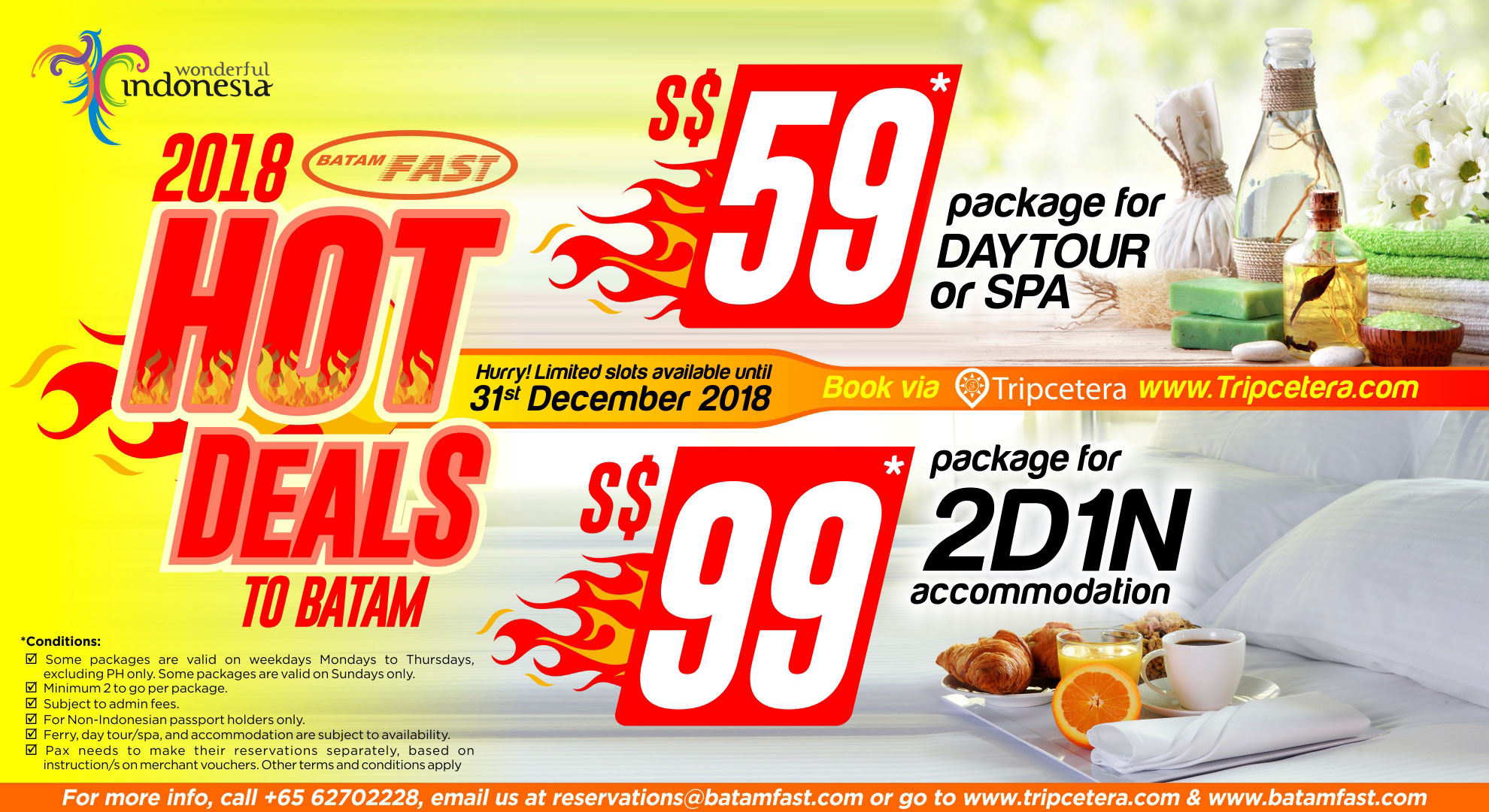 Looking for more deals in Batam? Feel free to browse and purchase our wide selection of Hot Deals promo that you can find here.
---
Tripcetera – Hot Deals To Batam and Bintan Indonesia