Ferry From Singapore to Batam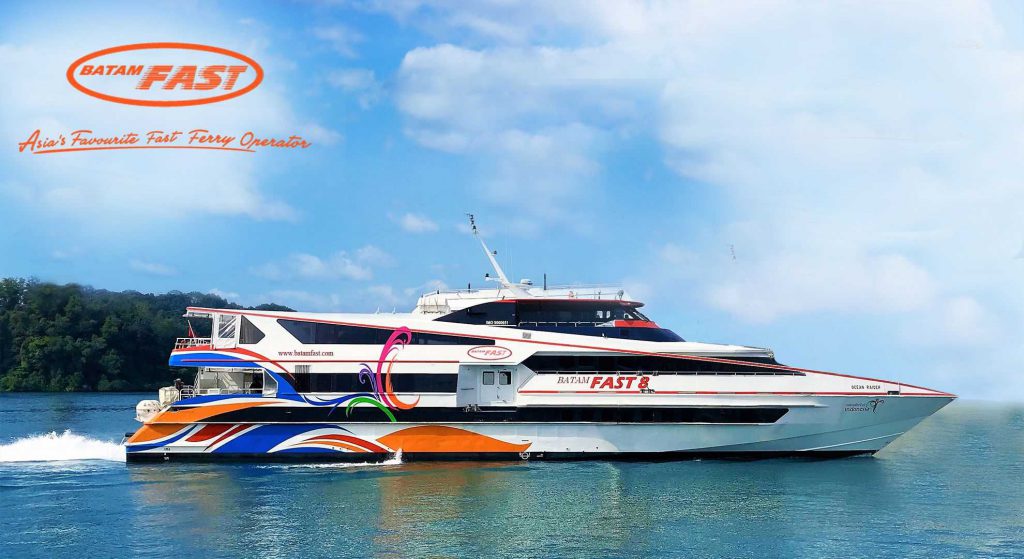 Get ferry singapore to batam ticket here :
Ferry to Batam
Ferry Singapore to Batam – The islands of the outer part of Indonesia are mostly known for its hard to reach location, lack of transportation and inconvenient accommodation. However, one small island has stood out and become a primary destination in the western part of Indonesia.
This island is known for its shopping centers with duty-free prices making it haven for mall-goers, spa treatments, and ceaseless variations of entertainment. The island is Batam. Due to its outer location, Batam has always been the destination from the neighboring countries like Singapore and Malaysia. The distance between Singapore and Batam is closer than Batam to its capital city, making it easier for people to cross between Singapore or Malaysia to Batam.
Many have been flocking back and forth. No matter how many times you visit Batam, there is always something new to explore. Beaches, shopping centers, massages and wellness, island hopping, sea adventure, are all available in Batam.
To accommodate the tourist coming into Batam, infrastructures and facilities are built to make the vacation more convenient, especially transport. Crossing between the 2 countries now shall be as easy as it can be because, in Batam, there are 4 ferry terminals to get you there from Singapore and vice versa!
Ferry Ticket Singapore to Batam
1. Batam Center Ferry Terminal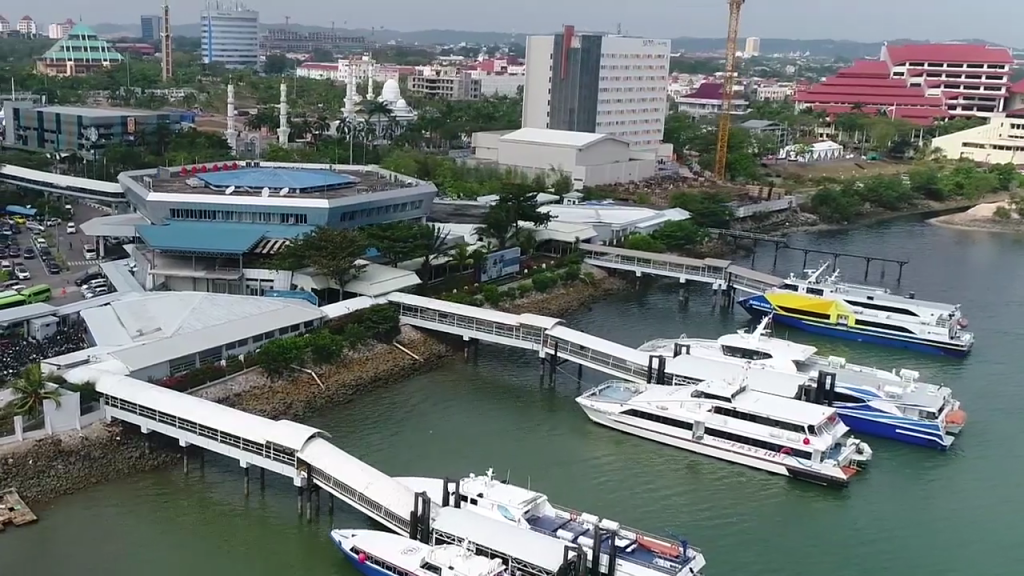 Situated in the heart of Batam, Batam Center Ferry Terminal is one of the busiest ferry terminals in Batam. From HarbourFront Singapore, Batam Center is approximately 60 to 70 minutes of sea voyage. Getting to Batam Center means that you'll arrive in the center of business and commercial areas, perfect for those who travel for business.
The ferry departs or arrives every hour and could hold more trips during peak season. After your all-day meeting, take a break in Mega Mall which is just across Batam Ferry Terminal. Buy your daily needs at affordable prices and pick your favorite dishes in the food outlets nearby.
Nearby Attractions : Mega Mall, Budhi Bhakti Temple, Majesty Spa & Massage Batam
Nearby Hotels : Best Western Premier Panbil, Grand I Hotel Batam
2. Sekupang International Ferry Terminal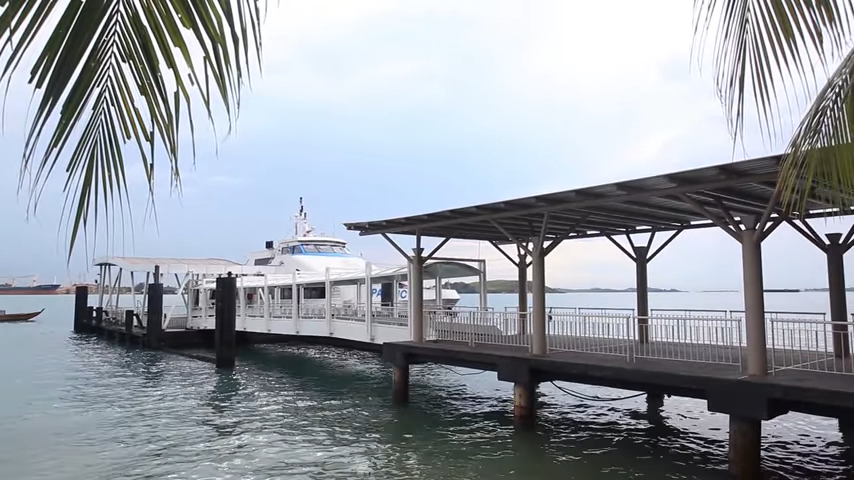 Sekupang International Ferry Terminal is your perfect gateway. Sekupang is located on the western part of Batam on the tip of the island. Sekupang connects international ferry from Singapore as well as domestic travel to Riau Islands and other Sumatra destinations. Sekupang is well known for its stunning resorts. Therefore, when you're planning a weekend gateway with your friends, family or your loved one, Sekupang will be your suitable terminal.
Nearby Attractions : Tempat Senang Spa Resort & Restaurant, Tea Tree Spa, Indah Puri Golf Resort, Pura Agung Amerta Buana
Nearby Hotels : Harmoni One Convention Hotel & Service Apartment, KTM Resort, Harris Hotel Batam
3. Nongsapura Ferry Terminal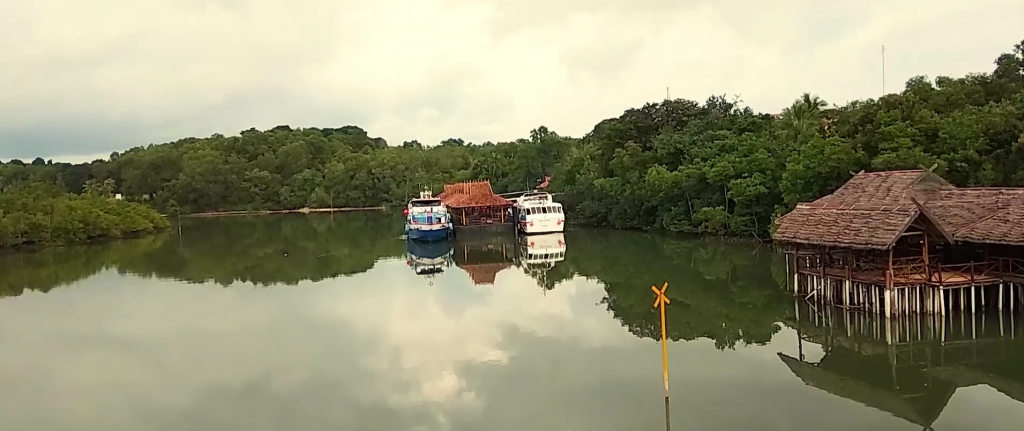 If Sekupang is your gateway to the western part of Batam, Nongsapura is located at the opposite. Nongsapora is situated on the eastern, specifically on Nongsa River, thus it is called Nongsapura. The nearest ferry terminal from Singapore is Tanah Merah Ferry Terminal.
From Nongsapura to Nagoya is approximately only 35 minutes and if you already booked a resort, there is a high chance that you will be picked up by a shuttle bus. Nongsapura is your perfect weekend vacation for this area is popular for its bunch of resorts. Fan of golf? Nongsapura should also be your destination for this is the prime location for golf courses. Another attraction in Nongsapura is the prominent fresh seafood that you must try!
Nearby Attractions : Bale-Bale Beach, Batam Botanical Garden, Tering Bay Golf and Country Club, Nong Isa Cemetry Complex
Nearby Hotels : Turi Beach Resort, Nongsa Point Marina & Resort, Batam View Beach Resort
4. Batam Harbour Bay Ferry Terminal
Harbour Bay Ferry Terminal covers more than 20 hectares of area and is among the first terminal with the most complete facilities. This ferry terminal is conveniently built with integrated accommodations like hotels, office buildings and within walking distance of leisure activities. Only 10 minutes from Harbour Bay Ferry Terminal is the popular Nagoya City or Lubuk Baja.
Nagoya is one of the centers of entertainment in Batam where you can find a bunch of attractions such as shopping center like Nagoya Hill Shopping Mall as the biggest one in the district. Aside from the shopping haven, you will also easily find food districts or fashion boutique. When you're traveling from Singapore, it will only take approximately 45 minutes of the voyage.
Nearby Attractions : Nagoya Hill Shopping Mall, Harbour Bay Seafood, Diamond City Mall, NEST Family Reflexology
Nearby Hotels : Swiss-Belhotel Harbour Bay, M-One Hotel Harbour Bay, Travelodge Batam